Zeitfracht Print On Demand & Distribution Expansion: Strategic partnership with CPI
Erfurt, 17 February 2021 Zeitfracht GmbH and CPI Germany announce today a broad strategic partnership. The collaboration will result in the expansion of Print-on-Demand (PoD) activities at Zeitfracht. CPI will take over PoD production within Zeitfracht GmbH's distribution & logistics centre in Erfurt by
latest the start of 2022.
The partnership brings together the expertise of both companies. Zeitfracht GmbH's unique German book supply chain services, including wholesale, distribution and logistics between publishers and book retailers, and CPI's extensive book production experience will bring new supply chain solutions to publishers and trade customers.
The collaboration will enable a significant growth in titles available for fast digital printing straight from order. Publishers that buy distribution services with Zeitfracht & CPI will also benefit from the joint delivery of PoD and warehouse titles.
Thanks to this partnership with CPI, Zeitfracht will expand their product portfolio in the coming months benefiting from CPI's investments in the latest printing and binding technology. The Erfurt distribution & logistics centre will have in-house softcover production as well as hardcover.
"In a Business where deadlines are constantly being reduced, from first prints to PoD, and have thus become a criterion of competitiveness, the expertise and performance of Zeitfracht will allow us to respond together more quickly to the needs of our customers, thanks to the unique positioning of this partnership and to the optimization of the supply chain we will be able to achieve ", said Olivier Maillard, CEO of CPI Germany.
Thomas Raff, Managing Director of Zeitfracht GmbH: "We are delighted about this key partnership with CPI. Together we will further develop Print-on Demand at the Erfurt site in the interests of our customers and exploit the potential associated with demand-driven book production. In doing so, we
rely on the expertise, quality and reliability that CPI has long demonstrated in direct cooperation with publishers. Overall, we will significantly expand our offering to publishers and customers through this collaboration".
Producing just the right number of books directly in a distribution centre when they are ordered by the customer is also the most sustainable strategy for long tail book production. This production therefore not only saves time, it also benefits the environment. "
About CPI GROUP
With 15 factories spread out over 5 countries (France, the UK, Germany, Spain and the Czech Republic) and 2,500 employees, CPI is one of the major players in the printing market in Europe. CPI produces books and printed documents for major publishing houses, large industrial groups and service companies, and administrative bodies. With an impressive heritage – a rich industrial past, featuring prestigious printers such as Firmin-Didot in France (1713), Ebner & Spiegel in Germany (1817) or Mackays in the United Kingdom (1857) – CPI is the first European printer to have invested in digital inkjet printing. Today, at the heart of the transition to digital, the company combines its industrial power with innovative computerised solutions to create even more value for its customers.

About Zeitfracht GmbH
Zeitfracht GmbH is the leading logistics service provider for the book and media industry. It is part of the Zeitfracht Group, a family-owned company headquartered in Berlin. Zeit-fracht GmbH employs around 1,600 people at its locations in Erfurt and Stuttgart. The company's logistics center in Erfurt is one of the largest and most modern media logistics facilities in Europe.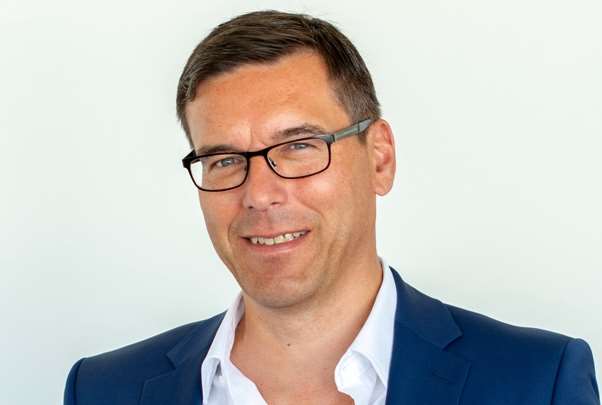 Thomas Raff, Managing Director of Zeitfracht
GmbH.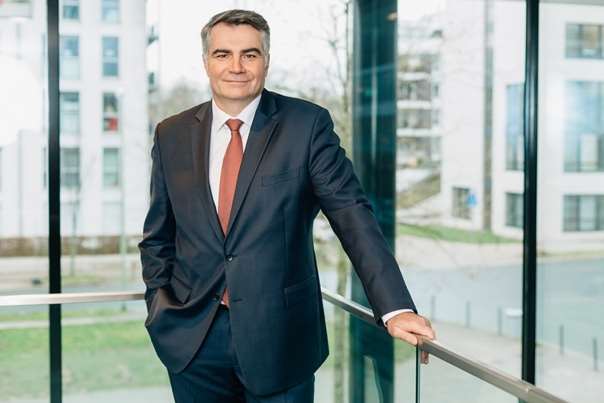 Olivier Maillard, CEO of CPI Germany.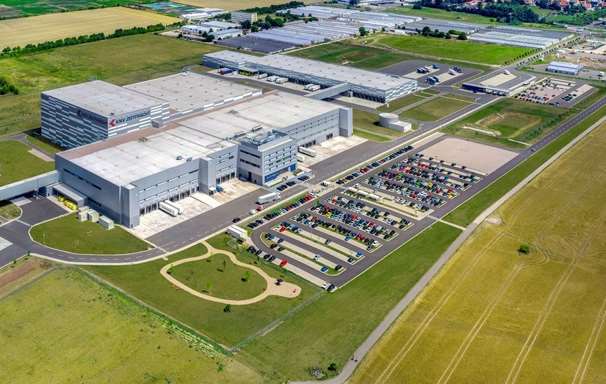 Logistics center of Zeitfracht GmbH in Erfurt.
Press contact Zeitfracht GmbH:
Heinz Joachim Schöttes
Friedrich-Olbricht-Damm 46-48 | 13627 Berlin
Phone: +49 (0)30 / 403 691 721
joachim.schoettes@zeitfracht.de
Press contact CPI buchbücher.de:
Robert Höllein
Zum Alten Berg 24 | 96158 Birkach
Phone: +49 (0) 9 50 29 20 94 0
www.cpi-print.de