Printing the King's Coronation Bible was an exceptional honour for CPI UK, signifying our dedication to craftsmanship and excellence. When chosen by Oxford University Press (OUP) as their trusted partner for this significant project, we understood the responsibility entrusted to us.
The Coronation of a monarch is a momentous event steeped in tradition and symbolism. Every element of the ceremony holds profound meaning, and the King's Coronation Bible is no exception. As the selected printer, we recognised the weight of responsibility to produce a Bible that would reflect the solemnity and grandeur of this historic occasion.
Our team at CPI approached this project with unwavering commitment and meticulous attention to detail. We fully understood the task bestowed upon us and the importance of creating a Bible that would be cherished for generations to come. At CPI our skilled professionals dedicated their expertise to ensure the highest standards of quality at every stage of production.
Collaborating with Oxford University Press, we embarked on a journey to craft a Bible befitting this significant event. Nigel Portwood, the CEO of OUP, expressed his confidence in our collective efforts, stating, "This Bible is an example of the fine craftsmanship and attention to detail of the Press and our colleagues at Shepherds, Sangorski & Sutcliffe, and CPI. We are confident that it will be a fitting tribute to a momentous occasion in British history and we hope it will be cherished by His Majesty for many years to come."
Being selected to print the King's Coronation Bible was not only a testament to our brand but also a recognition of our reputation as a trusted printing company. We take pride in our heritage and our commitment to delivering exceptional results. This project showcased our capabilities and further solidified our position as a reliable partner for endeavours of great importance.
As the completion of the King's Coronation Bible drew nearer, we reflected on the significance of our role in this extraordinary project. It is a moment of pride for all of us at CPI, representing a proud chapter in our legacy of exceptional printing projects. We felt honoured to have played a part in creating a historical artefact that will symbolise the King's ascension to the throne and hold a special place in British history.
With great respect and pride, we handed over the King's Coronation Bible, knowing this extraordinary book will be treasured by both the Monarch and those who understand the significance of such an historic event. It will always hold a special place in the history of CPI, showcasing our dedication to excellence.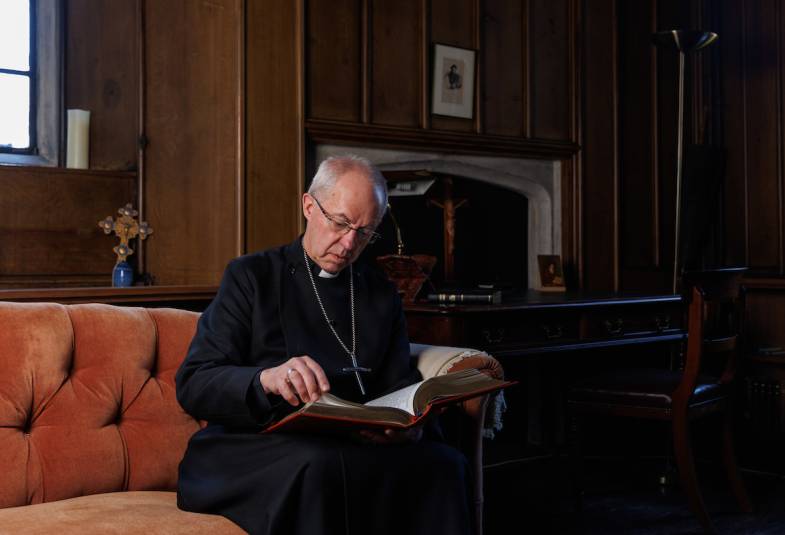 © Lambeth House